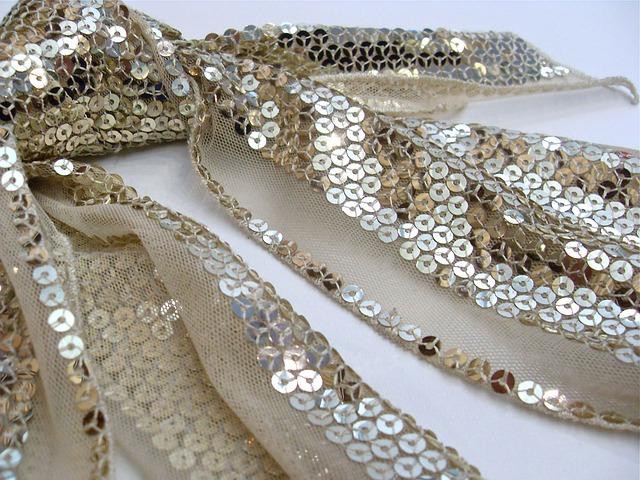 Whether you're bundling up for a chilly night out or accessorizing your work attire, scarves are the simplest and most affordable fashion piece you can own. They're also easy to snazz up using your own creative energy and a few bits and bobbles.
Infinity Scarf Button and Pins
With their looped construction, infinity scarves invite embellishment. When placing decorations on the sewn seam, it's easy to know exactly where they'll show up when you wear the scarf. For a simple and attractive touch, sew colorful patterned buttons along the seam, and change them often for special outfits or seasonal clothing. Think red buttons for Christmas, pink for Valentine's Day or green for St. Patrick's Day. You can also use clip-on earrings for a bit of sparkle and shine, or pick up some decorative brooches or lapel pins at an Atlanta, Georgia, thrift store.
Groovy Tie-Dye
Regardless of whether you're a fan of the groovy sixties, the art of tie-dye is back in fashion. Scarves are the perfect way to add this retro flair without committing to a full flower-child outfit. Any solid-colored scarf will work, but your best bet is white or light pastel tones that allow the brilliant tie-dye hues to stand out. Choose a simple cotton or gauze scarf, or make your own with a long strip of fabric. Then create your masterpiece with a tie-dye kit available at most craft stores.
Sequins, Glitter, Fringe and Paint
With two straight edges just begging for adornment, traditional scarves are the perfect way to show off your creative proclivities. Sew on some fringe, or line each edge with sequin trim. Use fabric paint and the rubber tip of a pencil eraser to stamp white polka dots onto a solid-colored scarf. Paint whatever strikes your fancy and embellish with costume jewels. Give any scarf a two-tone appearance by sewing a new strip of fabric along the entire length on each side. Decoupage subtle patterns, or use finely crushed glitter for an elegant shimmer.
Whatever your lifestyle, our Atlanta apartments provide a home base for all the things you love to do. Call today for more information and to schedule a personal tour.