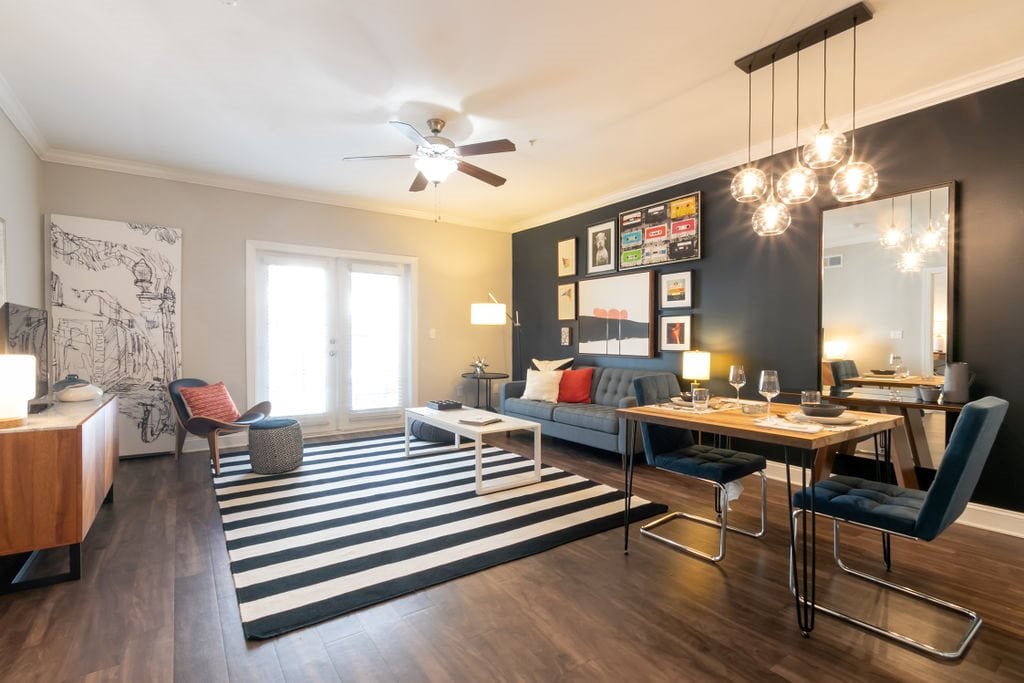 Decorating with mirrors adds visual interest to your space — and draws in natural light while creating an expansive effect. Here are five creative ways to use mirrors to brighten your home.
Accent Pieces
Mirrored accent pieces are a simple way to uplift the look of your space. A mirrored tissue holder on a bathroom shelf, for example, beautifully reflects light. Could your bedroom use a touch of pizzaz? Place a lamp with a mirrored base on your dresser to enhance the room's ambiance. A mirrored vase placed on a bookshelf adds an element of chic style to your living room.
Furniture
Mirrored furniture such as a console table with a mirrored top makes an eye-catching statement beside your entryway. Or, put a nightstand with a mirrored exterior in your bedroom for a charming accent piece. Do you want an ultra-glam look in your dressing area? Go with a vanity with mirrored drawers for a luxurious look.
Gallery Wall
Create a gallery wall using mirrors of different shapes, sizes, and colors. Not only will you open up the space, but it's a great way to add a pop of color and texture to your home. A hallway can be a perfect place to arrange a collection of decorative mirrors.
Oversized Mirror
Give your home an energizing boost with a large mirror that has a stylish frame. You can simply prop it against a wall for an artistic effect. Whether you choose a gilt gold frame or one with a sleek minimalist look, an oversized mirror beautifully highlights any area of your home.
Room Partitions
Do you want to divide up a room to create a reading nook or a space for meditation? Using a mirrored room partition is a great way to construct a private area while ensuring an open look. If an area of your home feels cramped, a mirrored room partition can create the illusion of a more expansive space.
Have you been searching for stylish Atlanta, GA apartments with all the amenities you crave? We offer a convenient Midtown location, gorgeous views of the Atlanta skyline, and an upscale rooftop fitness studio. Learn more about the newly renovated apartments we have available by giving our team at Savannah Midtown a call today!