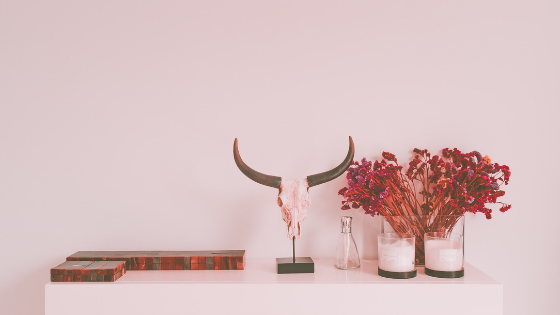 Since our Atlanta apartments are located in the heart of Midtown, you're never far from shows at The Fox, dinner at The Varsity or a Falcons game. Save your hard-earned money for exploring the city with friends, and keep your apartment looking great with these budget-friendly home decor tips.
1. Pillows, Blankets, and Sheets
You can completely change the look of your sofa or bed by swapping out throw pillows, blankets, and sheets. You can often find these items at HomeGoods or Target for a very wallet-friendly price. Decorate your apartment for the season or an upcoming holiday to really get you in the spirit! The items you're not currently using are easily stowed away in a tote box in your walk-in closet or an in-unit laundry room. Guests will love the festive vibes, and it's like a whole new space every time they come over to visit.
2. Gallery Wall
Pick up several frames in complementary colors from Hobby Lobby or Michael's, then print some beloved pics and add them to the frames. You can also choose to purchase art prints online or work with a combination of both. It's easiest to lay out the frames on the floor to get an idea of how they'll look together, and readjust accordingly. When you're happy with the design, hang them on the wall. These are also easy to change out periodically since photos and prints can be stored flat in a folder or on a shelf.
3. Removable Wallpaper and Wall Decals
Consider going for removable wallpaper or wall decals over paint. Apply it to just one wall to make a statement, then add art or leave it bare depending on your preference. If you're looking for a more minimalist style, wall decals may be the right option. Apply a faux chandelier in your dining room or add a headboard behind your bed to instantly add luxury for a fraction of the price.
Schedule a Tour Today!
When you want the charm of Savannah but the convenience of Atlanta, choose Savannah Midtown. Our pet-friendly apartments in Atlanta feature spacious floor plans and luxury amenities you won't find anywhere else. Call us today at 844-243-1988 to view available units.