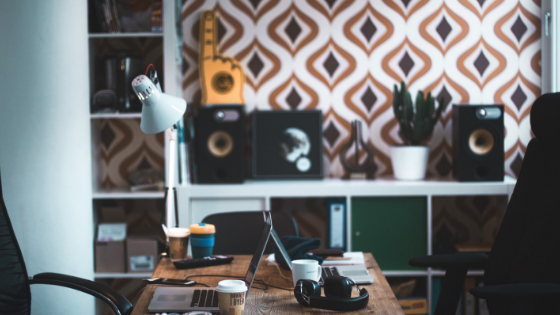 Geometrics bring a modern, fresh appeal to a living space, even to the lovely apartments at Savannah Midtown, but there are rules for using them. Done well, they're uplifting and add tons of visual interest. But if you're too heavy-handed on the geometrics, or if you don't understand exactly how to use them, you can create a space that feels anxious and cluttered. You may find yourself avoiding your newly decorated room if you mishandle geometric design.
The Rules for Geometric Design
Use restraint. Pale zebra-print throw pillows on the couch are gorgeous so is a bold, geometric area rug that pulls your furniture arrangement together. Separately, each adds a classy little element of zing to your space. Together? They over-rule the school. Opt for one or the other.
Mix up your shapes. If you do plan to mix your geometrics, do it subtly. Mix classic shapes with more modern elements: square countertop tiles paired with a Victorian mirror, for instance.
Consider color. Color is especially important when using more than one geometric pattern in a space. Use a soft, neutral palette throughout. Or pick a single color that runs throughout the whole room.
Combine soft with rigid. Harsh angles, such as those created by squares and rectangles, pair well with the curves present in the arms of sofas or the circles in geometric drapes.
Use a graduated scale. Instead of pairing large, bold prints with tiny ones that may get lost in the translation, keep your prints similar in scale, stepping down only one or two sizes to add contrast.
Rest the eye. If your whole space is swathed in busy geometric print, there's no place for your eyes to land. Make sure you create "landing space" for your eyes to rest. Mix solid white, black or neutral colors into your design to avoid being busy.
Whether you've chosen chevrons, hexagons, stripes or diamonds to liven up your living space at Savannah Midtown, all will perfectly accent your spacious floor plan if executed correctly. Stop by our offices today to see what's available and let yourself fall in love with our Atlanta apartments.