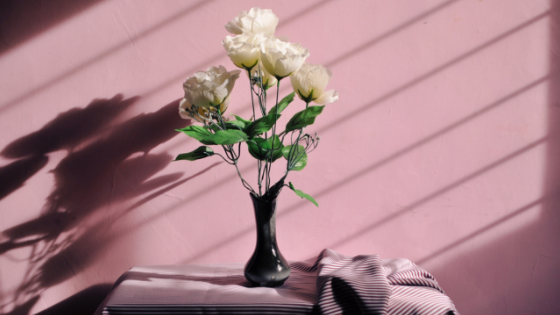 What color is blush? If you're thinking of rosy cheeks, red from embarrassment, you're a tad off the mark. Blush is the lightest of pinks, the softest of colors, and it has a subtle undertone of tan if you look closely enough.
Why would anyone want to paint their walls a shade of pink? Studies have shown that the color pink can help lower heart rate, pulse, and respiration. This means it's a color that's associated with calmness and relaxation. And who says you have to use blush on your walls, anyway? Because it has those tan undertones, blush pairs beautifully with a neutral color palette. Tans, browns and other earth tones are the perfect complements to the color blush. And when you accessorize with blush, your living space at Savannah Midtown will become more perfect than it already is.
How to Use Blush in Design
While blush wasn't chosen as Pantone's Color of the Year in 2019, it pairs nicely with Living Coral — the color that was given the honor. And when placed side-by-side, blush becomes more neutral than pink, creating an attractive contrast to bring a sense of peace to your space.
Blush works well when scattered as small touches throughout your room. Perfect uses include:
Throw pillows on sofas, chairs, and beds.
Rugs in low-traffic areas.
Fresh flowers in a vase, or the vase itself.
Upholstery on an accent chair.
Pendant lighting
Subtle accents in watercolor wall art.
Blush is a color that can be masculine or feminine, according to the colors with which you pair it. Choose light colors such as white or pale yellow to enhance the pink tones in blush, and brighter colors like red or orange to bring out its neutral base.
Outdoor spaces, too, can benefit from a touch of this trending new color. Patios, porches and front entryways are all perfect backdrops for experimenting with the color blush.
When you're ready to upgrade your standard of living, stop by our gorgeous Atlanta apartments at Savannah Midtown. You'll find plenty of room to experiment with color in our modern and convenient offerings. Give us a call today to arrange a tour.