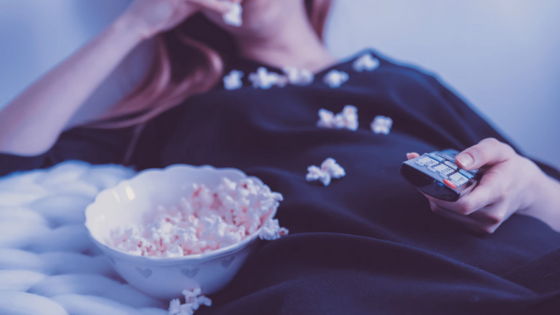 Whether you're staying in to beat the heat or just want to veg-out with a TV marathon, it's hard to find your perfect series. We hope our Savannah Midtown residents in Atlanta, GA find these binge-watching options inspiring!
Stranger Things
This binge-watching gem tips its hat to childhood in the 1980s while basking in the science-fiction genre. After 4 friends play Dungeons and Dragons, one companion goes missing, and the boys begin to discover they are living in a supernatural town. The 2016 release was a smash hit featuring Winona Ryder as a mom, among others. There are currently three seasons streaming, making this a binge-watching must-see.
Mad Men
With the iconic Jon Hamm starring as the handsome advertising genius Don Draper, Mad Men weaves a sex, alcohol, and corruption tale that spans the '50s, '60s, and '70s. Beyond a look at the inner workings of the mainstay characters' train-wrecked lives, historical events, and attitudes dominate this eye-opening binge-worthy series. Netflix currently has the entire 7-season project streaming.
Comedians in Cars Getting Coffee
This series was the brainchild of the Crackle Original creators. It flipped to a Netflix Original in 2018 and features Jerry Seinfeld driving around some of the brightest comedy stars on the landscape today. Each installment features a vintage automobile as Jerry and his companion tool around talking about random stuff while in search of java. There were 9 Crackle seasons created. Netflix apparently reorganized them into smaller "collections" with clever names. It's a lot like the iconic 'Seinfeld,' just with more traffic.
The Ranch
Take the likes of Sam Elliot, Ashton Kutcher, and Debra Winger, and let them do their acting thing in a Southwest comedy setting and you have a winning sitcom. That's basically what the writers and producers did to deliver the down-home laughs everyday people yearn for in The Ranch.
The shows open with the song, "Mammas Don't Let Your Babies Grow Up to Be Cowboys," and the characters make audiences laugh and think about family relationships. The binge-watching darling reminds of those '70s shows that delivered a message along with a punchline. Netflix has 60 episodes in the can.
We hope our Savannah Midtown community members enjoy these binge-watching options. If you or a friend would like more information about our Atlanta, GA apartments, call us today!