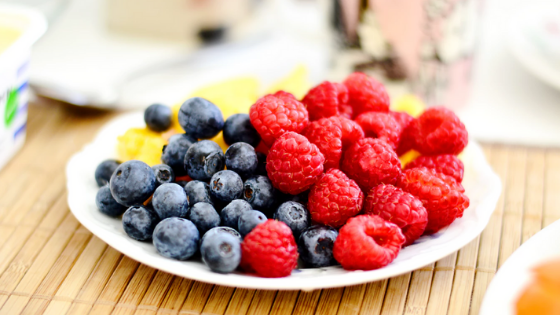 We hope our Savannah Midtown residents in Atlanta consider this superfood information and incorporate it into their daily routine!
What You Should Know About DGLVs
DGLVs, or "dark leafy green vegetables," are a class of superfood that delivers essential nutritional benefits. They are widely recognized as a top resource for iron, magnesium, vitamin C, zinc and fiber, among others. That being said, these are top-tier DGLVs you may want to incorporate into your daily diet:
Kale
Turnip greens
Spinach
Swiss chard
Collard greens
Some of these DGLVs tend to be on the bitter-tasting side. Blend them with other items and get creative!
What You Should Know About Super Berries
Not only do berries rank among the most potent superfoods providing antioxidants, vitamins, minerals, and fiber, they also have been connected with fighting ailments. The antioxidants in berries have been linked to reducing the risk of heart disease, inflammation, and digestive concerns, and they even may lower the chance of getting cancer. Consider enjoying a daily portion of these superfood berries.
Strawberries
Acai Berries
Blueberries
Blackberries
Cranberries
Goji Berries
Berries also remain a trusted resource in non-traditional therapies as well as being delicious.
Eggs Are Not Necessarily Your Health Rival
In terms of health benefits, eggs have gotten more of a bad rap than they necessarily deserve. You might want to think of them as an NFL quarterback. They deliver winning proteins that make strength athletes hail them as team leaders. On the other hand, cholesterol content makes many heart-conscious fans see them as health losers. The truth may be somewhere in between.
Eggs have an abundance of beneficial elements such as vitamin A, B, and iron, and they are loaded with quality protein. They deliver all this with a relatively low-calorie content when compared to meats. But what many people do not realize is that eggs also offer a pair of valuable antioxidants — zeaxanthin and lutein — known for improved eye health.
Some studies also indicate that egg consumption does not necessarily increase the so-called "bad cholesterol" levels. This can also be attributed to people who have a natural predisposition for bad cholesterol production. If you have steered away from eggs due to cholesterol fears, it may be worth speaking to your primary care physician.
We hope our Savannah Midtown community members enjoy these superfood ideas. If you or a friend would like more information about our Atlanta apartments, call us today!