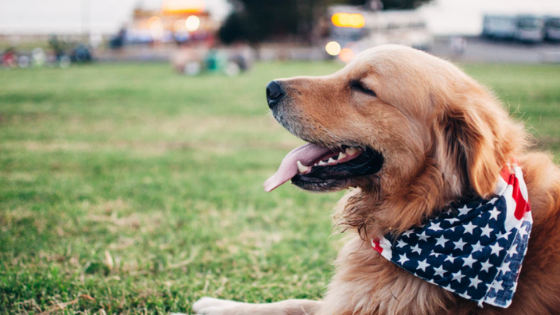 Summertime gives you plenty of opportunities to enjoy the fresh air and sunshine with your pets. Keep the following pet safety tips in mind, so your pets have a healthy and happy summer.
Stick to Short Walks and Playtimes
When it's hot out, take your dogs for short walks rather than longer ones, especially if you need to be out in the middle of the day. If you plan to go to a local dog park for playtime, keep these visits short as well. Dogs can easily become overheated in summer, which puts them at risk of having heat exhaustion.
Watch Your Timing for Outdoor Activities
During heat waves, plan on being outside with your pets in the morning and later on in the evening. Keep your pets inside your air-conditioned apartment during the late morning and afternoon when the sun is strongest.
Keep a Steady Supply of Water Around
Whether they're inside or outside, pets should have plenty of fresh water available in summer. Bring water with you to give your pets when you're outside. When you're at home, make sure your pets' water bowls are filled with cool water.
Check for Heat Exhaustion Signs
This condition occurs when your pets are overheated. Without prompt veterinary care, heat exhaustion can be a life-threatening condition. A few of the signs of heat exhaustion include panting excessively, difficulty breathing, and having a rapid heart rate. Bring pets to the nearest emergency animal hospital immediately if they show signs of heat exhaustion. If you're outside with your pets, watch them carefully for any of these symptoms.
Avoid Leaving Your Pets in Your Car
If you're running errands or out and about this summer in your car, leave your pets at home. Leaving pets inside cars in the heat is extremely dangerous since the temperature can climb very high in a short amount of time. Running the air conditioning or parking in the shade with the windows slightly open doesn't help prevent this.
Our pet-friendly community allows up to two pets per apartment! Contact us to learn more about our pet policy and our available apartments in Atlanta, GA.