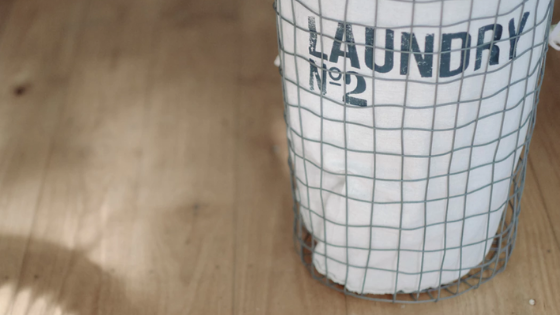 Summertime can bring some challenges when it comes to doing laundry, especially when you're outside more. Keep your clothes in good condition with the following laundry tips this summer.
Sunscreen Stains
While you can't avoid wearing sunscreen during the summer, you can do something about those stains. Before washing your clothes, use a stain remover on these spots or put heavy-duty laundry detergent on them. Gently brush these areas to treat them before throwing them in the washing machine. These stains should come out when you wash your clothes. Check the care label on your clothes, and use the right temperature setting to lower the risk of having the stains set in.
Barbecue Sauce Stains
Barbecue stains are a common problem during the summer. If you're at a barbecue this season, knowing how to deal with sauce stains can stop them from becoming permanent. You should remove as much of the sauce as you can so that it won't cause a deeper or more widespread stain. Run your clothing through cold water as soon as possible, then apply laundry detergent to the spot to pretreat it. You can also use a stain remover on your clothing before putting it in the wash.
Dirt and Mud Stains
With mud stains, you should avoid trying to rub the mud off until it dries. This will only cause it to spread on your clothes. Once the mud is dry, you can remove the dirt from the affected area using a butter knife. Soak your clothes in laundry detergent to help loosen up any remaining dirt, then use a stain remover on the stain before you do your laundry.
Grass Stains
Grass stains are one of the toughest summer stains to remove from clothing. If your clothes have grass stains, you'll need to pretreat them with laundry detergent as quickly as possible to prevent stains from getting worse. If grass stains are on clothes that are safe to use bleach on, you can try soaking them in warm water and bleach before washing them.
Our apartments in Atlanta, Georgia come with a washer and dryer, making laundry convenient to do! Contact us to learn more about our community.