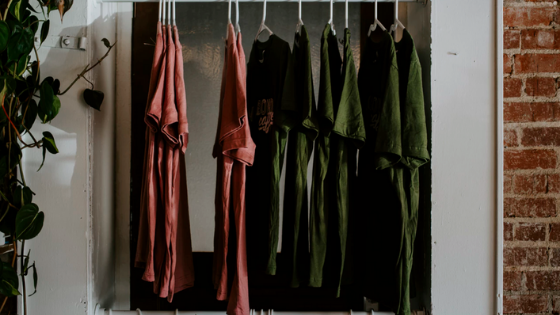 Savannah Midtown apartments have spacious closets, and they're even more convenient when you invest in these handy closet accessories.
Double Closet Rod
A double closet rod doubles the space inside your closet. Double closet rods hang on a regular closet rod with a vertical pole on each side that holds a second rod halfway down. You can find these online and in department stores.
Curtain Clips
Curtain clips are a unique and convenient storage solution for your scarves. All you have to do is to clip four or five curtain clips to the bottom of a flat style hanger. Then thread your scarves through the round curtain clips and hang the hanger as usual in your closet.
Over-the-Door Pockets
If you have a lot of shoes, socks and other small items that you would like to have a better storage solution for, consider investing in an over-the-door pocket holder. These pockets can be found in fabric and vinyl. Use them to store everything from bedroom slippers to clutches and even jewelry items.
Clothespins
If you never seem to have enough pant hangers, you can make your own with just a couple of spring-operated clothespins. Just clip the clothespins on the bottom of the hanger and hang your skirts or pants with ease. You can even use these clothespin hangers to drip dry items that you don't want to go in a dryer.
S-Hooks
S-hooks are really convenient as closet accessories. You can use them to hang purses, long necklaces, belts, and other items from the closet rod. This allows you to save storage space in your dresser drawers so you can store folded items like sweaters and blankets.
These are affordable closet accessories that can double or even triple your closet space. To see how spacious the closets are in the apartments in Atlanta, GA, please contact us today.