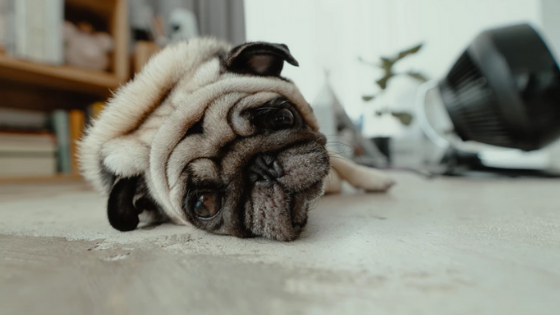 Sharing your home with a pet? At our Savannah Midtown Atlanta apartments, we want to offer a few reminders to help you keep your buddy safe!
Overall Safety Tips
Here are household rules when a furry friend is afoot:
Remember to store baskets of chocolates and sweets in an inaccessible spot. (Wrappers on chocolates will not deter a puppy or dog!)
Keep medicine, chemicals, and tasty things with sharp edges out of reach. Examples might include plastic peanut butter jars, leftovers in foil, or opened cans. Keep anything with bones in the fridge or safely disposed of in a wastebasket or dumpster on your way out of the house.
Close the dryer and storage spaces, and put collapsible furnishings away after use.
If possible, use a harness to take your dog out. The harness spreads out pressure better than a collar, rather than pressing on the trachea.
Cats should also always have a collar and one with a bell may be helpful in alerting you to your cat's presence when you're opening a door or adjusting a window.
Pet-Safe Plants
A spider plant, an African violet, or a ponytail palm will look great and cause no worries. Watermelon plants and Christmas cacti are just fine, too. Most herbs are safe for your pet, except for oregano. A little parlor palm tree is fine, but cats may want to nibble on it. Store-bought orchids are okay, but keep the doggie out of the bark-laden soil.
Toxic to both cats and dogs are amaryllis, sago palms, tulip or narcissus bulbs, oleander, chrysanthemum, autumn crocus, and cyclamen.
Keep cats away from rhododendrons, lilies or asparagus ferns (which are actually lilies and not true ferns). Steer clear of the daffodils.
This is not an exhaustive list. Be sure to research thoroughly before you buy!
Handy references are the ASPCA's Toxic and Non-Toxic Plants, and the Pet Poison Helpline: 855-213-6680. If you think your pet recently ate a toxic plant, call the emergency vet promptly.
Our pet-friendly apartments in Atlanta, GA are top picks for people and their pets. Call (844) 243-1988 or apply online and come home to Savannah Midtown!