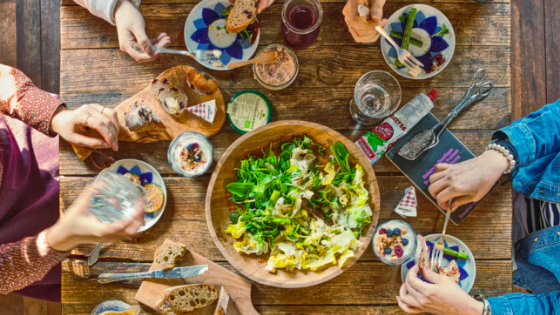 At Savannah Midtown, you have the best of both worlds, as well as a fabulous selection of vegan restaurants! These are just 5 of the top spots for eco-friendly, vegan cuisine.
4 of Atlanta's Best Vegan Restaurants
This restaurant takes veggie-centric, pan-Asian culinary arts to the next level. It's a super-stylish place to enjoy lemongrass dumplings, scallion pancakes, Pad Thai, and fantastic desserts.
There's something for everybody at this local vegan eatery. Whatever your go-to culinary style might be, Sunflower does it!
Looking for Curried Un-Goat? Or Jerk Un-Duck? This is the place when you're craving all things saucy and healthy at the same time. Get the Citrus Punch to wash it all down in the most delightful way!
For a great coffee and breakfast at this local bakery. It's a hip space with vegan versions of breakfast classics, soups, and sandwiches. Red velvet cake, artisan cupcakes, and more are provided for those of you with that sweet tooth!
Our desirable apartment homes are close to many attractive restaurants, including world-class vegan offerings.
Tour Savannah Midtown and see our available apartments in Atlanta, GA. Ready to join us? Apply online!